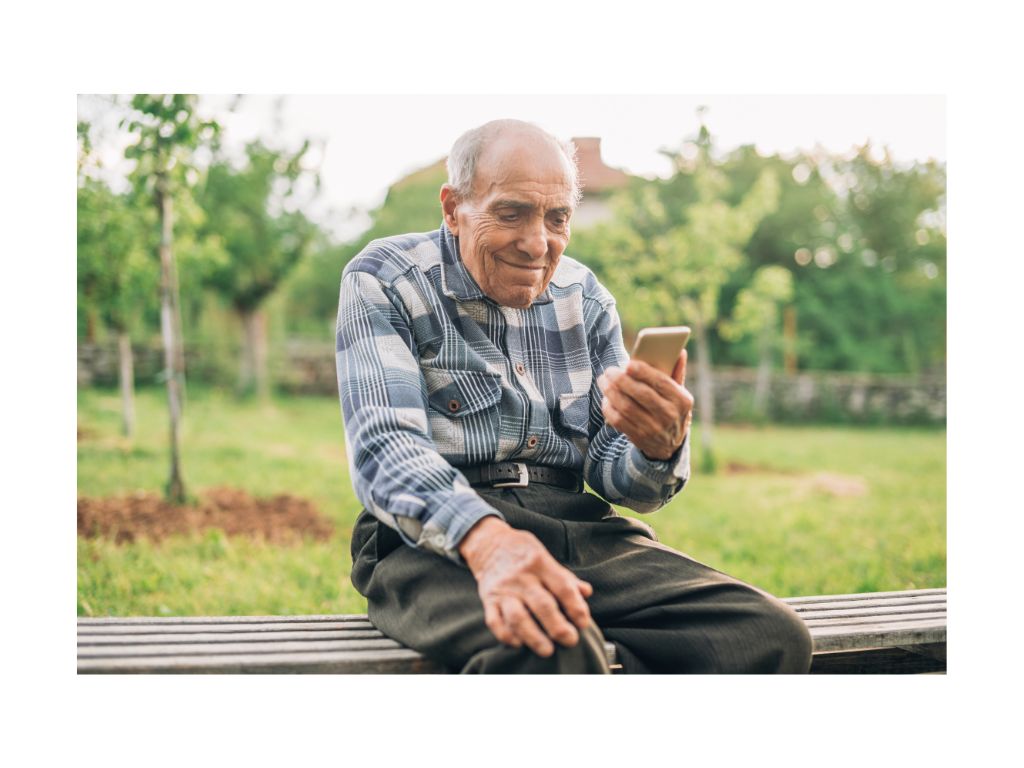 Spam messages come in the form of email or text messages, but today we will focus on protecting aging parents from spam text messages.
Our aging parents, many of whom have a hard time understanding today's technology, are exposed to the same type of spam that you and I are. If your aging parent is like mine, they will respond to messages they find offensive, thinking that the sender has integrity and will honor their request to not contact them again. That isn't so in today's world.
When our parent replies to a spam text message, the sender of the message gets confirmation of a valid phone number and targets the number to receive future messages. In addition, some text messages contain links to potentially dangerous malware, so minimizing the receipt of unwanted messages is ideal.
How can we help protect our aging parents by minimizing these messages in the first place?
Teach them to not respond to unwanted text messages even if the sender provides an option to STOP future messages.
Legitimate senders will provide an option for the recipient to opt out of future text communications by replying with "STOP". If the sender is trustworthy and legitimate, feel free to use this tool to opt out of future text messages. However, many spammers will also offer this option, but they have an underlying reason for requesting it. When your parent responds, the sender receives the confirmation that their cell phone number is valid. Once confirmed, as mentioned previously, their number could be added to a marketing list of confirmed numbers. Even worse, it gets added to a list targeted for phishing schemes. The potential of receiving more spam messages increases from this point.
Also, teach them to not click on any links in the text message. Clicking on a link in a text message could install malware that can collect information from your parent's phone. Furthermore, it could direct them to a spoofed site that looks real but is designed to steal your parent's information, such as in a phishing scheme.
Filter messages by using a setting on the phone. 
Most phones have a setting to filter potential spam text messages, separating them from texts received from known contacts. Activating this feature automatically turns off notifications and moves potential spam messages out of the main Messages list away from unintentional view. Here's how to turn on filtering:

On an iPhone, open the Settings app and tap "Messages". Scroll down the screen to the Message Filtering section, and then swipe the button "Filter Unknown Senders" to the right.



Filtering messages from unknown senders turns off iMessage notifications from senders who aren't in your parent's contacts. It also sorts the messages into the Unknown Senders tab in the Messages list. Note: As a precaution, your parent can't open any links in a message from an unknown sender until they add the sender to their contacts or reply to the message.



On Android, open the Messaging app and tap the three dots at the top-right side of the screen. Choose "Settings" from the drop-down menu and then tap "Spam Protection". Turn on "Enable spam protection" by swiping the button to the right.
Place your parent's cell phone number on the National Do Not Call Registry. Adding your parent's phone number to the Federal Trade Commission's National Do Not Call Registry lets them opt out of receiving most telemarketing calls. If they receive an unwanted call after their number is on the registry for 31 days, they can report it to the FTC.
Report spam text messages to the cellular telephone provider.If your parent is an AT&T, T-Mobile, Verizon or Sprint subscriber, they can report spam texts to their carrier by copying the original message and forwarding it to the number 7726 (SPAM), free of charge.
Block specific numbers. If your parent gets frequent spam from the same phone number, they can use the messaging app to block the number.

On an iPhone, open the text message and tap on the user's icon at the top of the screen. Tap the "info" icon. On the next screen, tap the "info" icon on the right. Tap "Block this Caller", and then tap "Block Contact".

On Android, the steps may vary depending on the phone they're using. In general, open the Messages app and then open the conversation with the person they want to block. Tap the More icon. Select Block number.
Purchase a text-blocking app. Using the combination of the previous 5 steps greatly reduces the number of spam messages that your aging parent receives. However, purchasing a paid app to block spam might be the solution your parent needs. The following companies state that their apps protect both phone calls and text messages from spam.1

RoboKiller — $39.99 per year or $4.99 per month
Nomorobo — $19.99 per year or $1.99 per month
Please visit "How To Recognize and Report Spam Text Messages" at FTC.gov to learn more about protecting aging parents from spam.
The inclusion of websites, apps, or links does not imply endorsement or support of any company, material, product, and/or provider listed herein. 
Further Reading
Learn how to recognize a telephone scam and what to do if you or your aging parent receives such a call.